7 Ways to protect Solar Panels from Hail Stones!
Solar energy is one of the best renewable energy sources available at present. The best thing is that it can be used by individuals, businesses as well as big organizations.
Despite its sustainability, it does have some drawbacks, one of which is the possibility of getting damaged due to adverse weather conditions.
When solar modules are exposed to harsh weather conditions, like hailstorms, they may get damaged.
Below is an image from Solar Power World depicting the extent of damage caused to solar modules by a hailstorm.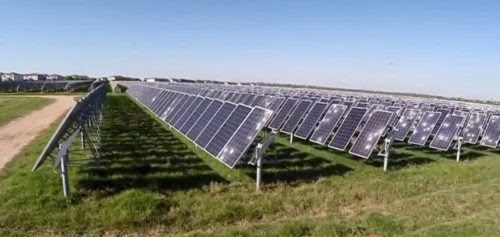 Well, you don't have to worry much about it – because in this post I am here with 7 super-effective ways to protect solar panels from hail.
If you apply these things, then I am 100% sure that your solar modules will never get damaged by hail storms.
Alright, let's dive right in!
Hailstorm & Solar Panels
According to Wikipedia, hailstorms are thunderstorms that produce hailstones. These hailstones reach the ground in the form of irregular ice pellets.
The size of a hailstone may vary from 5 millimeters to 15 centimeters & can weigh even more than 0.5kg.
Imagine a hailstone of approximately 5 cm in diameter. Isn't it likely to damage your modules?
A hailstone striking the surface of a solar module may damage the cells present inside it, resulting in its inability to function.
So, it is important to make proper arrangements on time, so we don't have to regret it later. In the next section, I have outlined 7 ways you can make your solar modules stand out even during severe hailstorms.
How to protect Solar Panels from Hail?
This guide covers some of the safety measures that you can take & a few quick fixes that you can use to protect your modules from hailstorms.
Here we go:
01. Go for High-Quality Modules
If you are planning to install solar panels on your home or want to add more, then make sure to choose only those companies that you trust.
Only go for brands that are popular or are known for their quality. Stay away from those companies that sell low-grade modules just to make higher profit margins.
You can simply search for top solar brands in your country. For example, Solar City, Sun Power & Vivint Solar are some of the top solar companies in the US.
Choosing high-quality brands should be your top priority. Doing so will continue to benefit you in the foreseeable future.
No worries, even if you've already installed solar panels at your home, you can check out the other points.
02. Proper Installation
Another thing that you should check is whether your panels are correctly installed or not. Installing them at 90 degrees will cause the most damage during hailstorms.
You should always hire a professional engineer for the installation of solar modules. Also, make sure that nuts and bolts are tightened enough to withstand storms and hailstones.
03. Stay tuned for Weather Forecasts
I think staying up to date about weather conditions in your area can be a great way to pre-plan everything.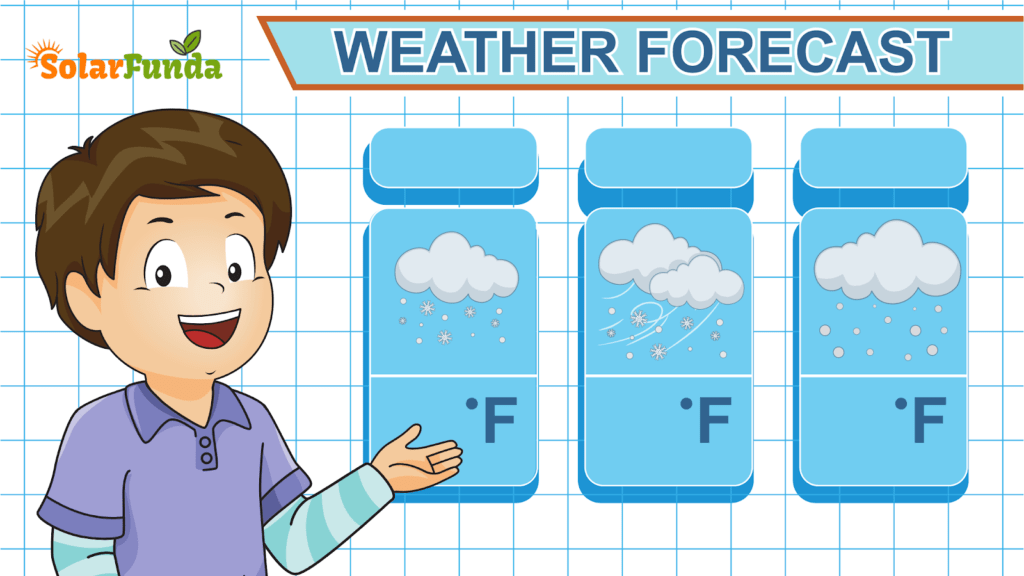 At present, there are numerous mobile applications available in the market that provide weather forecasts. You can simply use them & get to know whether there is an upcoming hailstorm in your area or not.
Accuweather is one of my favorite & most accurate weather forecasting apps that I use. You can also give it a try. Other apps that you can use are Carrot Weather, Weather Up, or Yahoo Weather.
Now, if weather forecasts show that there might be a hailstorm, then you can simply put covers over your modules.
04. Use Hail Protective Covers
Hail protective covers can also be a great way to protect the solar modules from hailstones.
A hail protection system uses high-volume air inside them. The most common usage of a hail protecting cover is in cars. But, you can also buy these covers for your solar modules.
The only problem is that you cannot use it every time as these covers block sunlight. You should have prior information about hailstorms or bad weather before you can cover your solar modules.
Well, you can use them if you continuously track weather forecasts.
05. Apply Methacrylate on the surface of Modules
Methacrylate is an organic polymer that can be used as a layer over the surface of PV modules. This layer works in the same way as the screen cover works on your smartphone.
Applying a thin layer of methacrylate allows sunlight to pass through it & thus it can be one of the best ways to protect solar cells from damage even in heavy hailstorms.
You can purchase Methacrylate either from Amazon or from the nearby offline chemical store.
06. Regular Maintenance & Quality Checks
Besides using protective covers or a layer of Methacrylate, you should also perform regular maintenance and quality checks.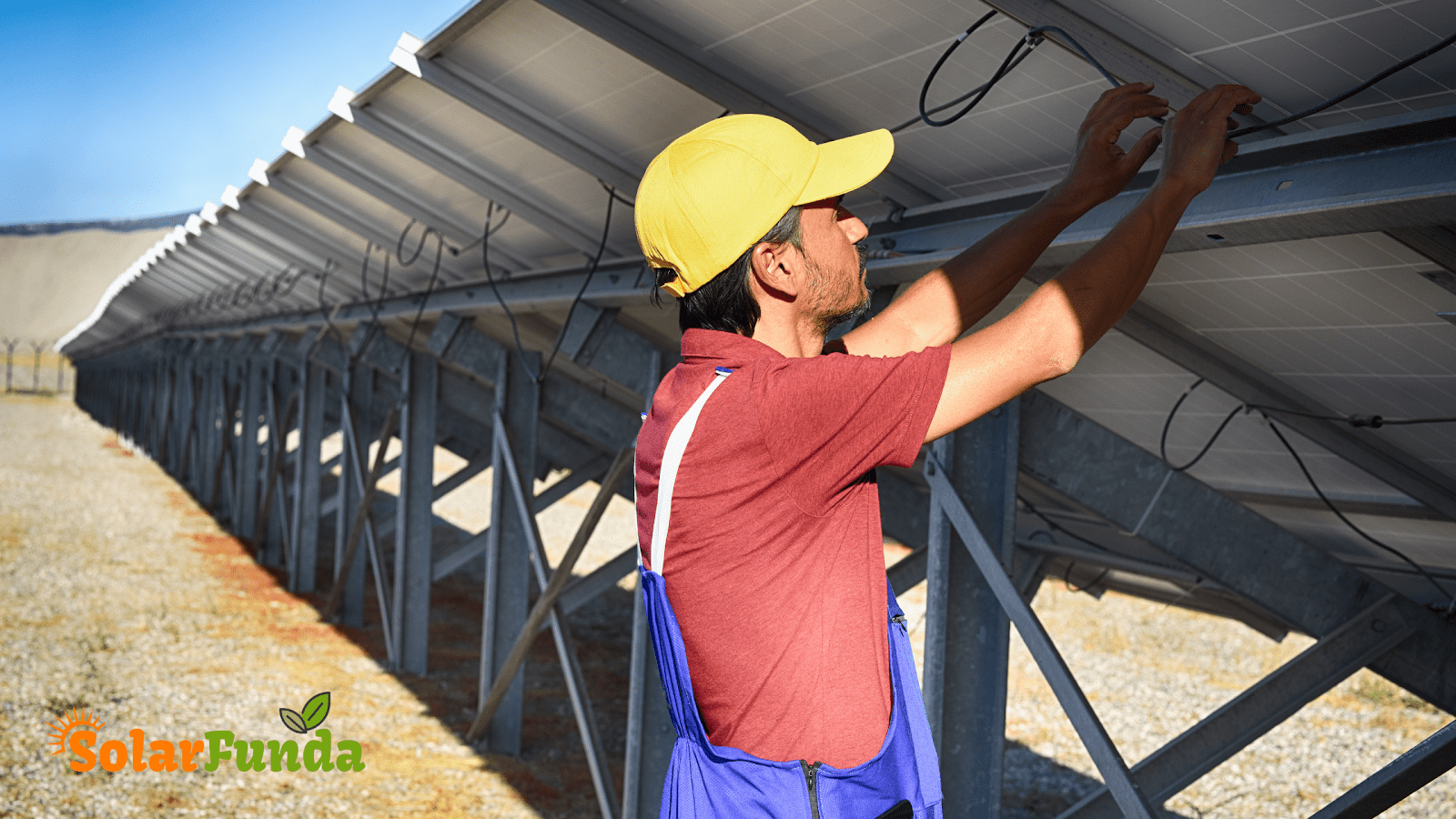 It is not required to check your solar panels every week, however once a month can be a good practice.
While performing quality checks, you should check whether solar modules are working properly or not & the overall shape is fixed or distorted.
During heavy storms, the structure of solar modules can easily get damaged if not checked properly.
07. Use Modern Solar Modules
Last but not the least, you can also try other types of solar modules that provide better protection & higher efficiency.
One such invention is a 3D solar array developed by MIT that claims to generate 2000% electricity & reduce your energy bill by half.
If you are interested, you can check out this detailed video guide here 🙂
Besides this, we have also talked about spinning, transparent as well as triangular solar modules. You can also give them a try.
Insurance Cover for Solar Modules
If you live in highly hail-sensitive areas, you can also consider Insurance cover for your solar modules. An insurance cover is quite beneficial if your panels get damaged due to hailstorms.
But before you apply for an insurance cover, make sure to check what companies cover in it. I mean whether the damage due to weather conditions is covered or not.
For insurance, you can either contact your solar installer or just do a quick search online.
FAQs
Can solar panels withstand hails?
Yes, most of the time solar panels withstand low to moderate hailstorms. But, if you are living in a heavy hail-sensitive region, then you should consider protective measures.
How can you protect solar panels from damage?
You can stay up to date with weather forecasts, use methacrylate layers or cover them. Additionally, you can also perform regular checks & maintenance.
Do solar panels work if cracked?
They do
work
, if the crack is small, however, it is not advisable to use cracked solar modules as they might catch fire.
Does Methacrylate allow sunlight to pass?
Yes, it can protect your solar modules as well as allow sunlight to pass making it one of the best polymers for this purpose.
Final Words
Installing a solar power system can be one of your best decisions. But, keeping them safe is crucial weather conditions is quite difficult.
Hailstorms are one of the adverse weather conditions that can damage solar modules to a great extent. The hailstones can be as large as 15 cms & can break the cells of the modules.
In this guide, I have discussed 7 super effective ways to protect your solar modules from hail. I hope you will find this guide helpful.
Do share your suggestions in the comments section below & raise awareness about solar energy by sharing this post.
Stay connected with us on Facebook & Instagram for the latest news & solar guides!
Pin It!